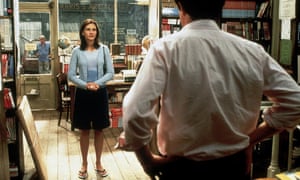 'This is why you're never been asked out. Because very few people are sure enough of themselves to ask you.' Photograph: Allstar/Cinetext/Polygram
Excerpt from this article:
Every day millions of internet users ask Google some of life's most difficult questions, big and small. Our writers answer some of the most common queries [such as]:

Why have I never been asked out?

…Why do humans kiss?

…What if I never get over him (or her)?