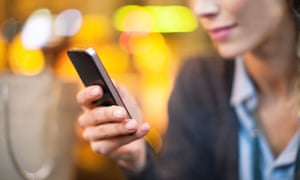 Excerpt from this article:
Nobody warned me that my early 30s would be ushered in with the crack of an invisible starting gun; that all around me the women I spent years eating, dressing, dancing and making an exhibition of myself with would get busy. Proper jobs, babies, deposits, older parents, relationships, actual hobbies and hour-long commutes were a kick in the nads to our social life. Suddenly, if you wanted to hang out, you had to "pencil it in", even though none of us have owned pencils since Year 9 maths. Which means, more often than anyone admits, you find yourself all gussied up with no one to see.

…

Step forward Hey! VINA. Hey VINA! is a new app that, in their own sphincter-crunching words, "empowers women to tap into the power of their extended network to make new connections in the real world". This, for those of you who don't speak fluent social media, basically means using your phone to pluck real life friends out of the muddy puddle we call People On The Internet. It would be too easy to sneer at such an idea – to throw our smart claws up in the air in horror at the sheer crassness of it all. But, there but for the grace of circumstance go us all.