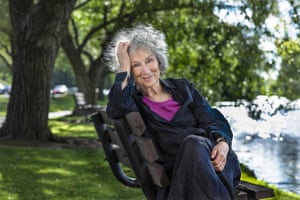 Excerpt from this article by Margaret Atwood
Digital technology has made it easier than ever to treat people like domesticated animals farmed for profit. You can no longer rent a car or a hotel room or buy much of anything without a credit card, which leaves a digital trail wherever it goes. You're told you need a social security card, a health card, a driver's licence, a bank card, a bunch of passwords. You need an "identity", and that identity is digital. All your numbers and passwords – all the data that identifies you – is supposed to be private, but as we know by now, the digital world leaks like a sieve, and security on the internet is only as good as the next mastermind hacker or inside-job data thief. The Kremlin has gone back to using typewriters for a good reason: it's a lot easier to smuggle a memory stick out of a secure area than it is to make off with a big stack of papers.

…

It's not all bad, however. All technology is a double-edged tool, and the very internet that has too many data-leaking holes in it also allows words to travel quickly. It's easier to reveal abuses of power than it once was; it's easier to sign petitions and to protest. Though even that freedom is double-edged: the petition you sign may be used by your own government in evidence against you.

…

Though our digital technologies have made life super-convenient for us – just tap and it's yours, whatever it is – maybe it's time for us to recapture some of the territory we've ceded. Time to pull the blinds, exclude the snoops, recapture the notion of privacy. Go offline.

Any volunteers? Right. I thought not. It won't be easy.