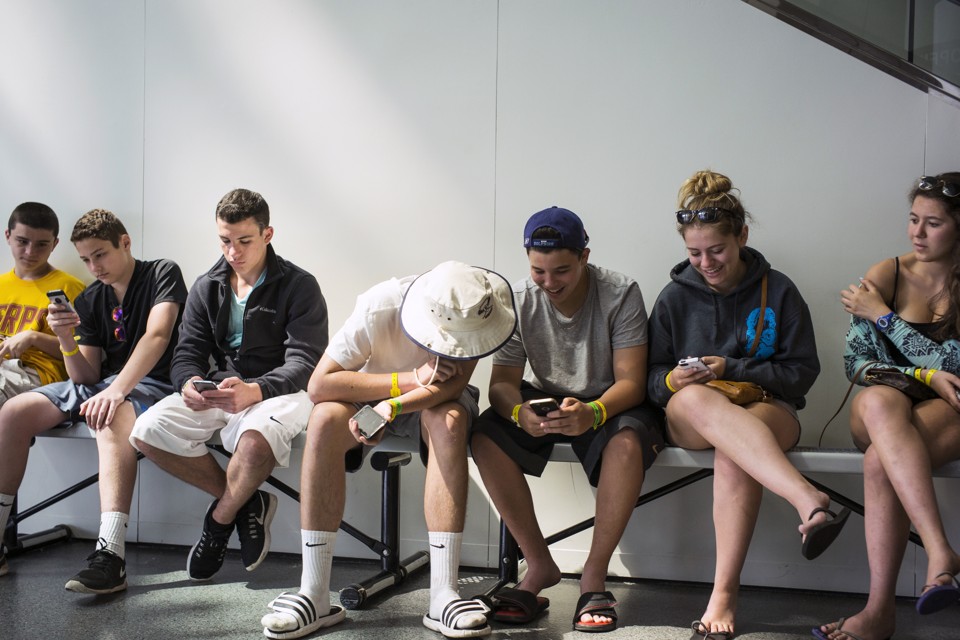 Excerpt from this article:
Rob: Okay, so we're about a month in. Have you found anyone seriously using Instagram Stories? Has anyone switched from using Snapchat Stories to Instagram Stories? You are my informant for this.

Rob's [Teenage] Brother: I don't really feel like anyone uses their Instagram story—people use it, but not as much as they use their Snapchat story. With Snapchat Stories, they have the expectation that their friends will see it, but with Instagram, you can't really trust that it's just your friends who will be seeing it.

Rob: So how often do you check people's Snapchat Stories?

Rob's Brother: Twice a day. But I don't usually go to the stories section—when I open Snapchat, I don't check stories every time.

Rob: Can you give me an example of what an average Snapchat use is? You open the app, and what happens?

Rob's Brother: I think the generic Snapchat exchange is an exchange of selfies to keep a streak going. I find that Snapchat conversations involving pictures don't really involve actually a … conversation. It's just, like, exchanging pictures.