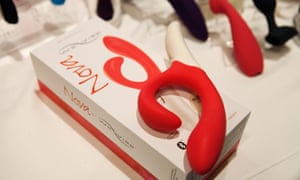 Excerpt from this article:
A Chicago woman is suing a tech company she accuses of collecting intimate information about how its customers use their sex toys.

The woman, identified only as NP in her lawsuit, is suing the maker of We-Vibe, a personal vibrator that can be controlled by a smartphone, accusing the company of secretly amassing "highly sensitive, personally identifiable information" about how and when she used the device.

The woman claims that the device maker violated numerous laws by collecting information about her and other users' preferred vibration settings, the dates and times the device is used, "and incredibly", the email addresses of We-Vibe owners who had registered their devices. The data collected, she claims, allows the We-Vibe maker to link information about use and preferences to a specific customer.