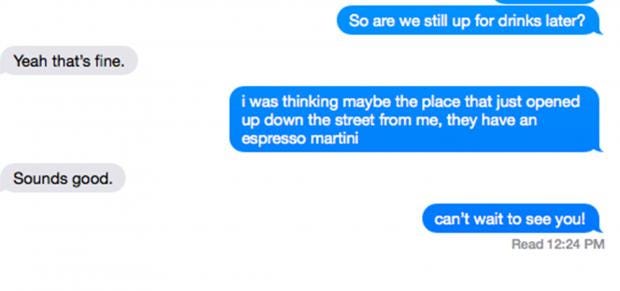 Excerpt from this article (and see this post for the New York Times's take on it as well):
Have you ever watched parents try to text with their children? One hilarious type of misunderstanding goes like this:

Parent: I am waiting for you in the car.

Child: r u mad?

Parent: I am not mad.

Parent: I am telling you I am waiting.

Child: what?????

The poor mom or dad doesn't understand one of the cardinal rules of texting, which is that you don't use periods, period. Not unless you want to come off as cold, angry or passive-aggressive…

The period, meanwhile, has become the evil twin of the exclamation point. It's now an optional mark that adds emphasis — but a nasty, dour sort of emphasis. "It is not necessary to use a period in a text message, so to make something explicit that is already implicit makes a point of it," Geoffrey Nunberg, a linguist at the University of California at Berkeley, told the New York Times.