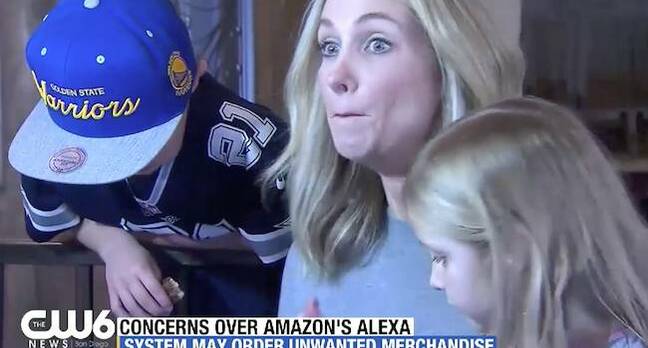 Excerpt from this article:
During that story's segment, a CW-6 news presenter remarked: "I love the little girl, saying 'Alexa ordered me a dollhouse'."

That, apparently, was enough to set off Alexa-powered Echo boxes around San Diego on their own shopping sprees. The California station admitted plenty of viewers complained that the TV broadcast caused their voice-controlled personal assistants to try to place orders for dollhouses on Amazon.

We'll take this opportunity to point out that voice-command purchasing is enabled by default on Alexa devices.