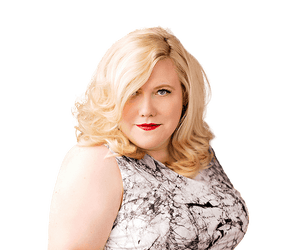 Excerpt from this article (and for more on Lindy West's experiences on social media, check out this post):
I deactivated my Twitter account today. It was more of a spontaneous impulse than a New Year resolution, although it does feel like a juice cleanse, a moulting, a polar-bear plunge, a clean slate (except the opposite – like throwing your slate into a volcano and running). One moment I was brains-deep in the usual way, half-heartedly arguing with strangers about whether or not it's "OK" to suggest to Steve Martin that calling Carrie Fisher a "beautiful creature" who "turned out" to be "witty and bright as well" veered just a hair beyond Fisher's stated boundaries regarding objectification (if you have opinions on this, don't tweet me – oh, wait, you can't); and the next moment the US president-elect was using the selfsame platform to taunt North Korea about the size and tumescence of its nuclear program. And I realised: eh, I'm done. I could be swimming right now. Or flossing. Or digging a big, pointless pit. Anything else.

Twitter, for the past five years, has been a machine where I put in unpaid work and tension headaches come out. I write jokes there for free. I post political commentary for free. I answer questions for free. I teach feminism 101 for free. Off Twitter, these are all things by which I make my living – in fact, they comprise the totality of my income. But on Twitter, I do them pro bono and, in return, I am micromanaged in real time by strangers; neo-Nazis mine my personal life for vulnerabilities to exploit; and men enjoy unfettered, direct access to my brain so they can inform me, for the thousandth time, that they would gladly rape me if I weren't so fat.

I talk back and I am "feeding the trolls".