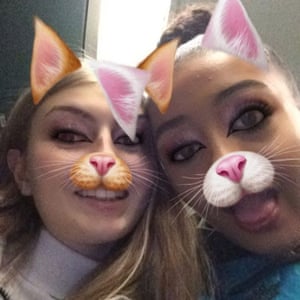 Excerpt from this article:
Facebook is over

There are only two types of social media anyone my age uses: Snapchat and Instagram. Snapchat is for giving everyone a constant insight into your life, without it being as annoying as posting loads of videos and photos on to Instagram (Snapchat posts disappear). Instagram is basically the same thing, except your uploads are more spaced out. The only people I know who use Facebook are my parents; mostly it's a place where people dump their non-Instagram-worthy pictures every couple of months.

I use YouTube quite a lot, usually to watch makeup tutorials, but I always end up clicking through different videos until I end up on a weird conspiracy theory (usually Shane Dawson's web series, where he covered the killer clowns). That's when I know it's time to stop.