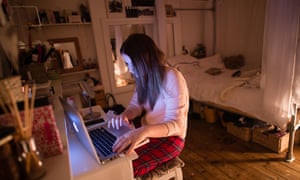 Excerpt from this article:
It turns out that staying away from Facebook for a bit could be good for you. Known by anyone who is actually honest with themselves, that piece of obviousness is now backed up by academics: experts – boo, hiss! – from the University of Copenhagen. The publication of The Facebook Experiment: Quitting Facebook Leads to Higher Levels of Wellbeing makes it scientific fact now: social media sucks for you.

But you knew that. Facebook is, and always has been at heart, a party made up of people you don't really like who all have better lives than you, and you're the prat who walked through the door to hear about it. Everyone else's holidays are more exciting than yours, their relationships happier, and their jobs way more impressive than the crap you're dragging yourself through every day to scrape enough money together for Super Noodles. Because you can't really cook, either. They can all cook.