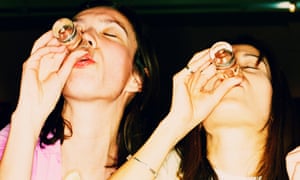 Excerpt from this article:
A Finstagram – or Finsta – is a fake Instagram account.

Aren't all Instagram accounts, with their carefully curated posts and poses, in a very real sense fake? Yeah, sure, thanks Baudrillard. These are fake in the sense of secret – they are private, locked accounts set up in addition to main accounts, with access granted only to a chosen few followers.

Why? So that more natural, less effortful posts can be put up and read.

So … the fake account allows for more reality? Yes. It's where you can post ugly selfies, private jokes, personal rants, pictures of outfits you're genuinely seeking advice on, screenshots of funny family group texts, pictures of yourself in the middle of a good cry, that sort of thing, to a relatively sympathetic audience.