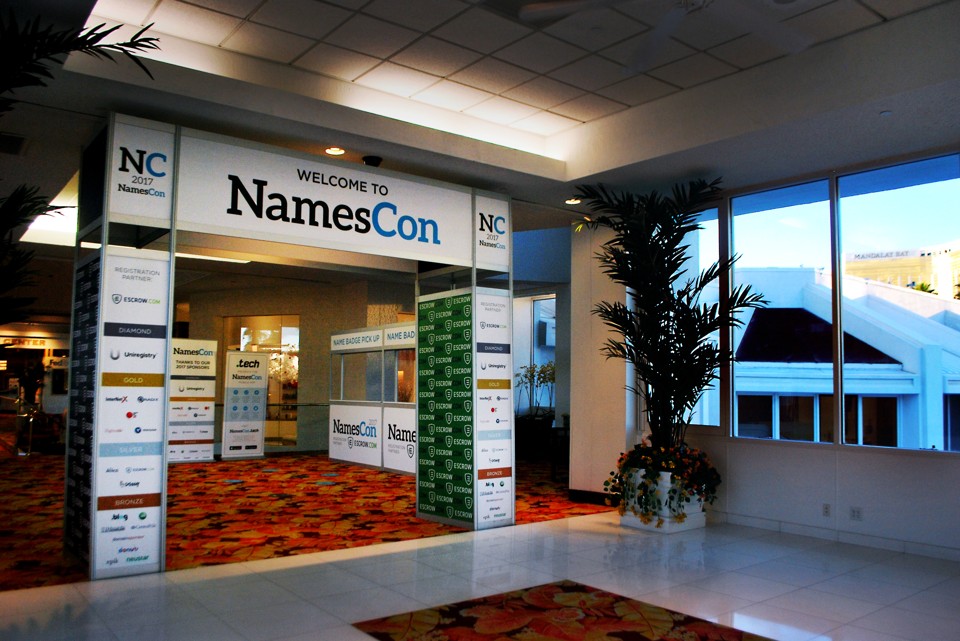 Excerpt from this article:
If you've ever wondered what the peak of capricious financial speculation looks like, a domain-names auction might be a good guess. Imagine, dear reader, sitting in a darkened Las Vegas hotel conference room with maybe a hundred people, watching numbers flash on a screen as bidders in the room compete with online bidders, whose user handles (such as "crazydot" and "youlosers") intermittently flash on the screen. The repetitive cadence of the auctioneer's call makes your heart race as it goes once, twice, and delivers assets like archeology.com (yes, a misspelling of archaeology) to the highest bidder for $23,000. (Someone paid three-fifths of my after-taxes income for a typo!)

That wasn't even the highest-selling domain in the auction.