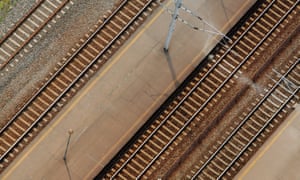 Excerpt from this article:
The enterprise of "sending out a message" seems to have given her a renewed sense of energy and purpose. She made a detailed plan, and one that was, as events would show, well conceived. She made it known that she would broadcast some unspecified and sensational event at 4.30pm on 10 May 2016…

Just before 4.30pm, she took her phone, still broadcasting, went out of the house – leaving her cat for the last time – and walked to Égly's RER station, which took just a few seconds. As she got close, the mood among her followers began to change…

Océane's death was the first suicide to be broadcast live on today's social media platforms. During the hours I spent watching her online videos, however, I never got the feeling that she was, in other respects, unusual. I saw traits in her common to a lot of people these days – and possibly to myself, even if they are most pronounced in the young: she was subdued, serious, intermittently funny, distracted by constant electronic tics, slightly unavailable to herself. In so many respects, Océane seemed entirely normal, and I sensed that her online exploit, too, would become more customary over time.