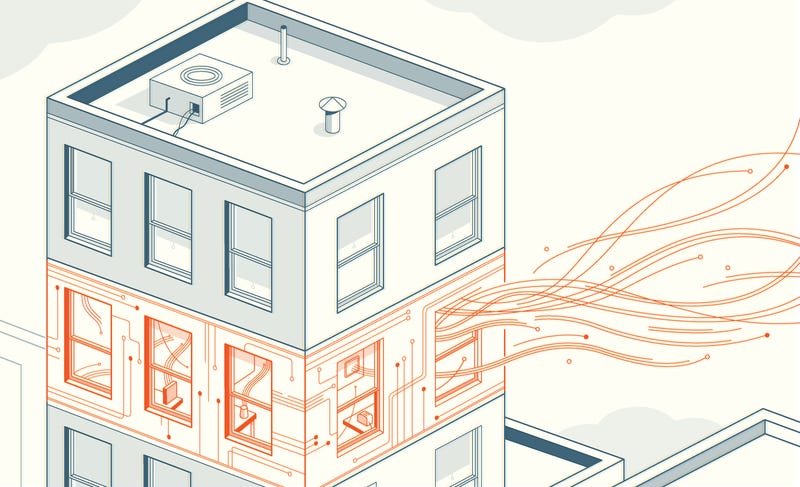 Excerpt from this article:
In December, I converted my one-bedroom apartment in San Francisco into a "smart home." I connected as many of my appliances and belongings as I could to the internet: an Amazon Echo, my lights, my coffee maker, my baby monitor, my kid's toys, my vacuum, my TV, my toothbrush, a photo frame, a sex toy, and even my bed.

…After two months of data collection, I was able to pick up a bunch of insights into the Hill household—what time they wake up, when they turn their lights on and off, when their child wakes up and falls asleep—but the weirdest one for me personally was knowing when Kashmir brushes her teeth. Her Philips Sonicare Connected toothbrush notifies the app when it's being used, sending a distinctive digital fingerprint to the router. While not necessarily the most sensitive information, it made me imagine the next iteration of insurance incentives: Use a smart toothbrush and get dental insurance at a discount!

The larger pattern that emerged about the smart home was that all of the devices phoned home daily, even if they hadn't been used, telling the companies that made them, "Hey. I'm still here. I've still got power. Have any updates for me?"

…

Overall, my takeaway is that the smart home is going to create a new stream of information about our daily lives that will be used to further profile and target us. The number of devices alone that are detected chattering away will be used to determine our socioeconomic status. Our homes could become like internet browsers, with unique digital fingerprints, that will be mined for profit just like our daily Web surfing is. If you have a smart home, it's open house on your data.