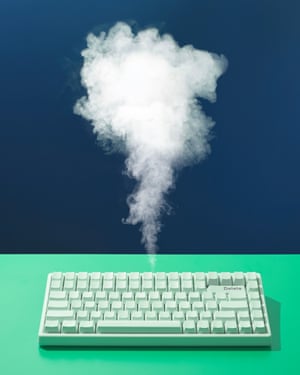 Excerpt from this article:
In recent months, the scale of the erosion of our anonymity has become dauntingly clear. In humming, ice-cooled server farms, the monoliths of Silicon Valley gather fat troves of personal information. This much we have known for years – as early as 2010, an investigation found that Facebook apps were routinely collecting information for internet-tracking companies without our consent – even from private accounts. But the recent Cambridge Analytica scandal brought new clarity. Those who downloaded their personal data files found that Facebook and its associated apps had been tracking phone calls, reading messages and plundering phonebooks.

This gleeful, grasping attitude to our data is in the social network's DNA. This year it was revealed that in 2004, while Facebook was still a university campus website on which male students could rate the attractiveness of female students, its founder, Mark Zuckerberg, sent an instant message to a friend in which he boasted that he had collected more than 4,000 emails, pictures and addresses of people who had signed up to the service.

"What?" Zuckerberg's friend exclaimed. "How'd you manage that one?"

"People just submitted it," Zuckerberg wrote. "I don't know why. They 'trust me'."

"Dumb fucks," he added, after a pause.