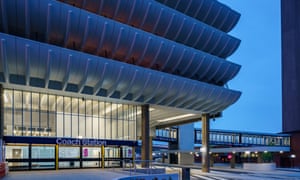 Excerpt from this article:
Has Instagram saved brutalist architecture? That theory has been put forward by the editor of Phaidon's new Atlas of Brutalist Architecture, which surveys nearly 1,000 bare-faced concrete structures around the world. Editor Virginia McLeod attributes the style's resurgence to the assiduous hashtagging of the Instagram community – nearly half a million #brutalism posts and counting. "I noticed more and more interest in brutalist architecture," McLeod told Bloomberg last week. "People were excited about it and loved the graphic quality of it."

I would have to argue there's more to it than that – the "it" being both brutalism's revival and appreciation of architecture in general. Brutalism's newfound Instagram popularity is potentially just as superficial as what made it unpopular in the first place.