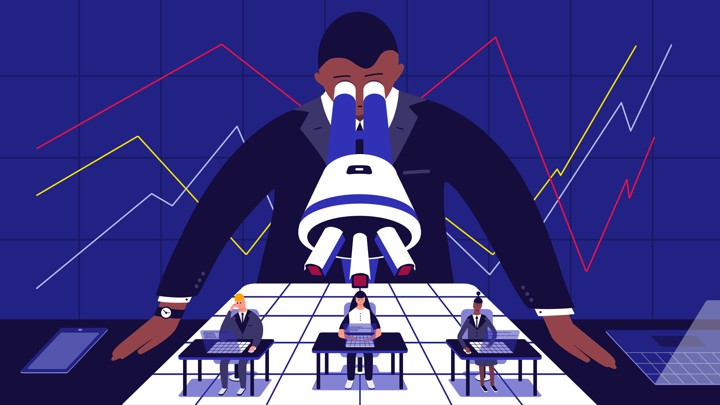 Excerpt from this article:
The proliferation of surveillance is due, at least in part, to the rising sophistication and declining cost of spy technology: Employers monitor workers because they can.

…

Perhaps the most common argument for surveillance—one often deployed by firms that make employee-monitoring products—is that it can make workers more productive. Purveyors of monitoring software claim they can help managers reduce the number of wasted hours and ensure that employees make better use of their time.

…

Worse yet, some studies suggest that workers who sense they are monitored have lower self-esteem and are actually less productive. In fact, Anteby told me, those of us who do "cheat" on the job often do so in retaliation for the very lack of trust surveillance implies: For example, some TSA employees he observed wasted countless hours finding clever ways to evade the surveillance camera's roving eye.