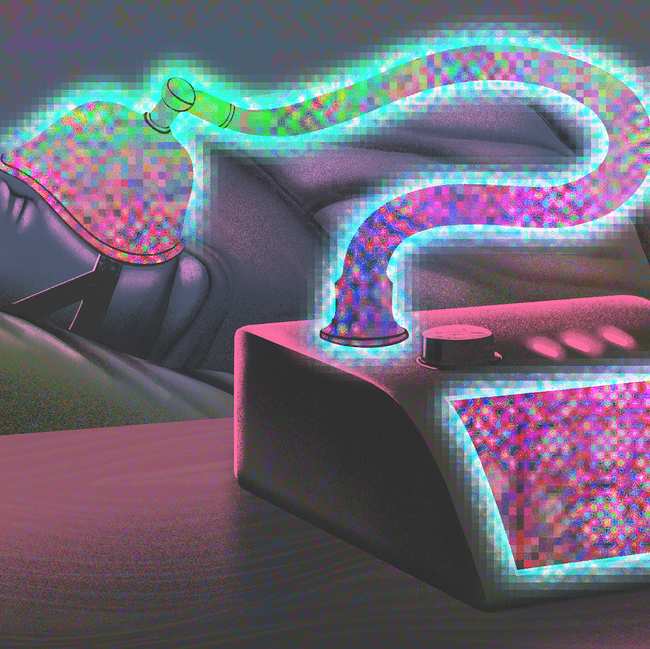 Excerpt from this article:
Lynn, who lives in rural Arizona, did an at-home oximetry test, which tests blood oxygen levels, and then a sleep study. She was diagnosed with a difficult-to-treat form of sleep apnea, a disorder in which patients suddenly stop breathing for periods of time while they sleep that most often affects overweight men. She was given a continuous positive airway pressure (CPAP) machine and face mask—which blows air down a patient's windpipe to keep the airways open—and sent home.

But a year-and-a-half and three sleep doctors later, her symptoms hadn't improved. Her Apnoea-Hypopnea Index (AHI), which refers to the number of times she stopped breathing per night, was "horrible."

"None of the doctors could get my AHI down and none of them seemed particularly concerned about it, to be honest," she said. She started Googling for help, and came across a forum called CPAPtalk.com.

On the forum, users were talking about a piece of software called "SleepyHead."

The free, open-source, and definitely not FDA-approved piece of software is the product of thousands of hours of hacking and development by a lone Australian developer named Mark Watkins, who has helped thousands of sleep apnea patients take back control of their treatment from overburdened and underinvested doctors. The software gives patients access to the sleep data that is already being generated by their CPAP machines but generally remains inaccessible, hidden by proprietary data formats that can only be read by authorized users (doctors) on proprietary pieces of software that patients often can't buy or download. SleepyHead and community-run forums like CPAPtalk.com and ApneaBoard.com have allowed patients to circumvent medical device manufacturers, who would prefer that the software not exist at all.