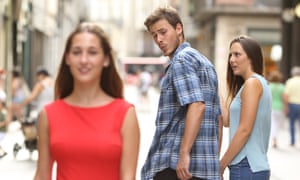 Excerpt from this article:
or a meme to really take off, it has to be relatable; it has to contain a truth universally acknowledged, as Jane Austen would put it. That is basically how all jokes work. What I love about memes is the way they bring out the best in people: their wit, their absurdist thinking, their quick turns of phrase. I love that a 17-year-old girl in a Minnesota bedroom can reduce me to belly laughs as much as a father in Norwich or Jakarta.

…

Yes, the internet is in many ways driving us apart. But memes are bringing us together.