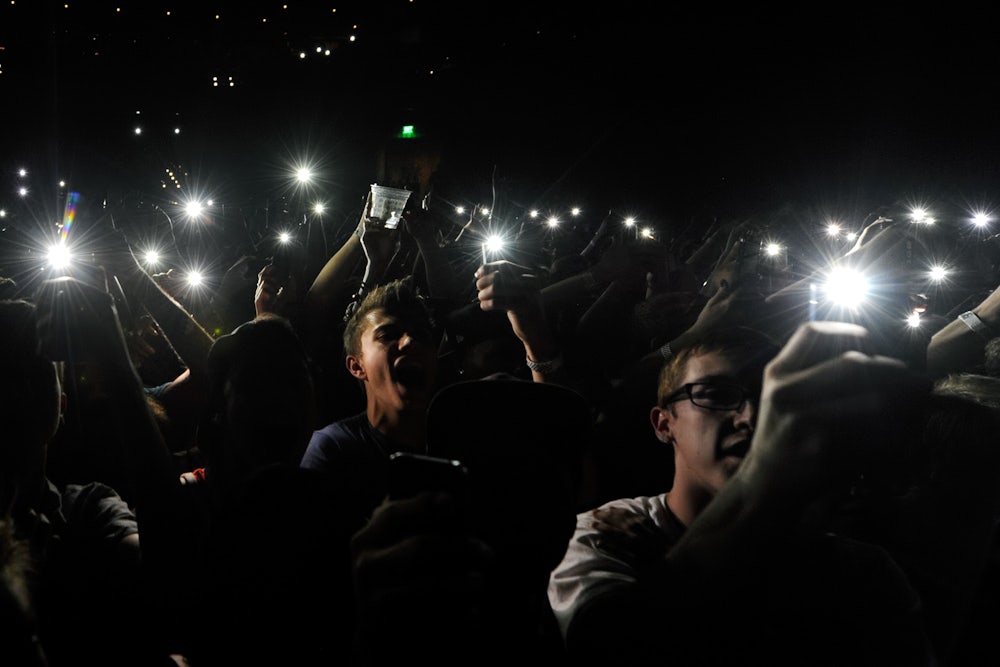 Excerpt from this article:
Two new books assess the quality of our digital lives: How do we shake off the village when we carry the world in our pocket?

Early on in The Attention Merchants, Tim Wu's startling and sweeping examination of the increasingly ubiquitous commercial effort to capture and commodify our attention, we are presented with a sort of cognitive paradox: To pay attention to one thing we need to screen other things out. But that very "capacity to ignore," as Wu puts it, "is limited by another fact: We are always paying attention to something." It is these "in between" moments, when our attention may be about to shift from one thing to another, that the attention merchants have long sought to colonize—in everything from nineteenth-century Parisian street posters to the twenty-first century's "long flight of ad-laden clickbaited fancy."

… We are these days, suggests Laurence Scott in his pensive, provocative book, The Four-Dimensional Human, "inhabiting space in a way that could be called four-dimensional." The lines between the physical and online—still so robust when getting on AOL for one's five hours a month meant an aching process of dialing up a working local access number via a creaking modem—have been virtually erased. We no longer "surf" the internet, Scott notes, because we are always already submerged by the waves.

One of the implications here is that it is not only looking at the screen that consumes our attention, as in the old days, for the screen has changed the way we look at the world. It is the way we think of Twitter excerpts as we read an article, or pre-frame the world in Instagram-worthy moments—as Scott notes, our phones "consume" concerts and dinner before we do, while "the real, biologically up-to-the-minute 'me' thus becomes a ghost of my online self." It is our strange view, intimate yet indirect, of people's Potemkin collages on Facebook—"a place of full-frontal glimpses, where we encounter the periphery head on," writes Scott. It is the way we worry offline about what has happened online (Did my post get any likes?), and how what is online can cause us to worry about what is happening offline. A friend recently told me how his teenage daughter had not been invited to the weekend gathering of a few of her friends. At one time, the snub, hurtful though it may have been, would have been encountered only on Monday morning (You guys did what?); now, however, she watched her friends' weekend unfold on Instagram, a live crawl of social anxiety.