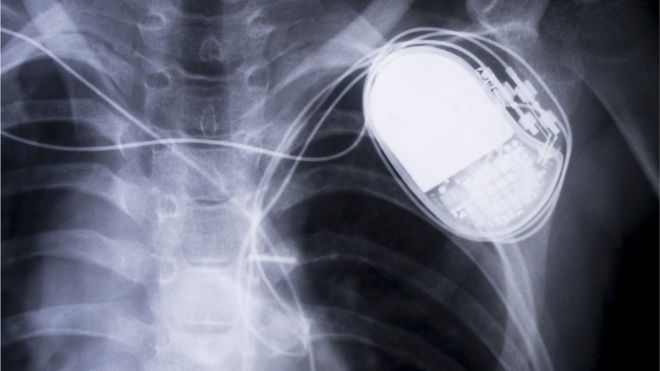 Excerpt from this article:
A total of 745,000 pacemakers have been confirmed as having cyber-security issues that could let them be hacked.

The Food and Drug Administration revealed that 465,000 pacemakers in the US were affected, in an advisory note about a fix to the problem.

The pacemaker's manufacturer, Abbott, told the BBC there were a further 280,000 devices elsewhere.

The flaws could theoretically be used to cause the devices to pace too quickly or run down their batteries.

However, Abbott said it was not aware of any cases of this happening, adding that it would require a "highly complex set of circumstances".