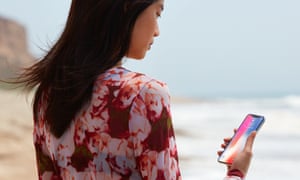 Excerpt from this article:
In a security guide published Wednesday, Apple recommends that children under the age of 13 do not use Face ID due to the probability of a false match being significantly higher for young children. The company said this was because "their distinct facial features may not have fully developed".

While few young children are likely to be given a £999 iPhone, false matches are also more likely for twins and siblings. In all those situations, the company recommends concerned users disable Face ID and use a passcode instead.

For most users – those over 13 without "evil twins", as Apple's head of iOS Craig Federighi describes them – the bigger concern is deliberate attacks. Touch ID, Apple's fingerprint sensor, was famously bypassed just two days after it was launched in the iPhone 5S, using a fake fingerprint placed over a real finger.