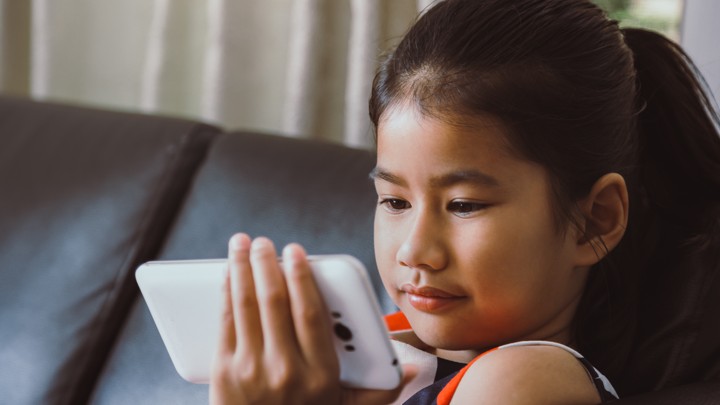 Excerpt from this article:
For several months, Cara has been working up the courage to approach her mom about what she saw on Instagram. Not long ago, the 11-year-old—who, like all the other kids in this story, is referred to by a pseudonym—discovered that her mom had been posting photos of her, without prior approval, for much of her life. "I've wanted to bring it up. It's weird seeing myself up there, and sometimes there's pics I don't like of myself," she said.

…

But it's not just overzealous mommy bloggers who construct a child's online identity; plenty of average parents do the same. There's even a portmanteau for it: sharenting. Almost a quarter of children begin their digital lives when parents upload their prenatal sonogram scans to the internet, according to a study conducted by the internet-security firm AVG. The study also found that 92 percent of toddlers under the age of 2 already have their own unique digital identity.

…

When Ellen, an 11-year-old, finally decided to Google herself, she didn't expect to find anything, because she doesn't yet have her own social-media accounts. She was stunned when she found years of swim scores and sports statistics on the web. A personal story she wrote in third grade was also published on a class website with her name attached. "I didn't think I would be out there like this on the internet," she told me.

Ellen said that while she didn't find anything too sensitive or personal, she was frustrated that all the information about herself had been posted seemingly without her consent.