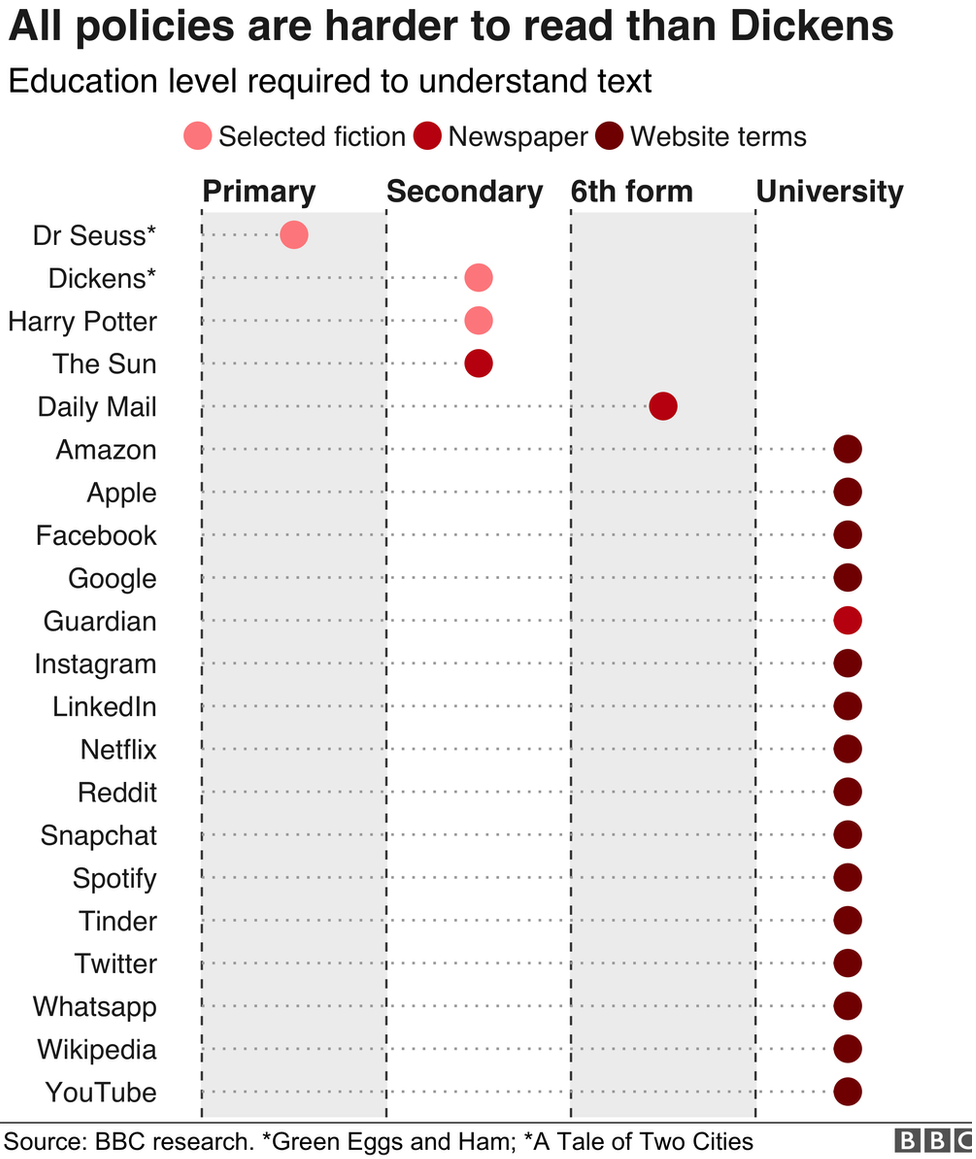 Excerpt from this article:
Children may be signing up to apps with terms and conditions that only university students can understand, BBC research reveals.

The minimum age to use apps such as YouTube and Facebook is 13.

As well as using complex language, the BBC found that reading the terms of 15 popular sites would take almost nine hours in total.

Firms could be breaching European data rules, which require them to clearly spell out how they use personal data.