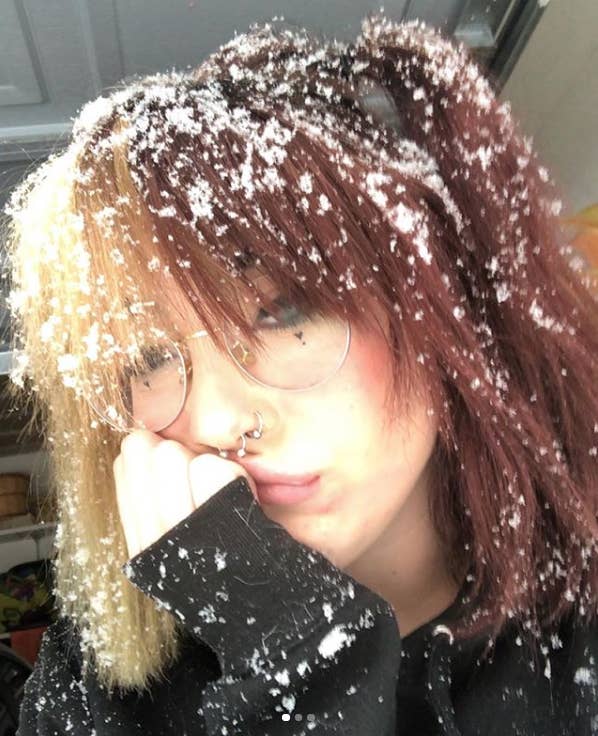 Excerpt from this article:
…it's a perfect encapsulation of egirls — a new kind of cool girl who was born and lives on the platform. She's funny, she's cute, she's totally '90s, and she knows exactly how to play with expectations…

Egirls have become a very visible demographic on TikTok — and, it appears, only on TikTok — consisting mainly of teenagers. The traits of an egirl are as ironic as they are oddly specific.

The makeup is the most iconic part of the look — thick black eyeliner with wings and cute little shapes drawn with the same eyeliner under the eyes. Usually the shapes are hearts, but sometimes they're dots or x's, and they're drawn with the sure hand of someone who grew up idolizing beauty bloggers. Across the cheeks and nose is a bright sweep of blush, with a touch of highlighter just on the button end, usually sitting above a septum piercing. Lips have either a clear gloss or a dark matte lipstick.